Upcoming Events in Elk River, MN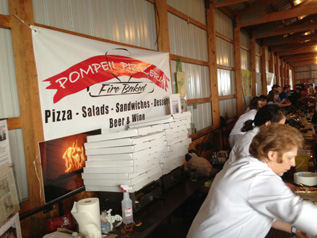 As a local business, we here at Pompeii Pizzeria do our best to give back to the community through sponsorship of local fundraisers and organizations.
Not only do with love helping the community, but we're always looking to help our customers experiment with new beer and wine pairings with their favorite Pompeii pizzas and salads. Our monthly beer and wine tastings have proved to be a huge success among our pizza fans and we're always trying something new.
Join us for a 12-course tasting menu on New Year's Eve from 4:00 pm to 9:00 pm! Call the restaurant for details.
Check the list to the right of upcoming events of upcoming events, or follow us on Twitter or become a fan of us on Facebook where you'll catch all the latest updates about Pompeii Pizzeria.